After hearing about Great Ormond Street Hospital Children's Charity's (GOSH) 'Bad Hair Day' event via Facebook, we decided to get involved and raise some much-needed awareness (and money!) for the cause.
The charity helps hospitals provide excellent care to patients through the both the provision of equipment as well as a family support service. GOSH also significantly invests into the research of pioneering new treatments and cures for childhood illnesses – so it's a great cause to get behind.
As well as being a good cause, the Bad Hair Day event involves heading to work with a crazy hairdo, so obviously, we jumped at the chance to get involved and see our colleagues looking less than perfect! It was a Friday treat for all!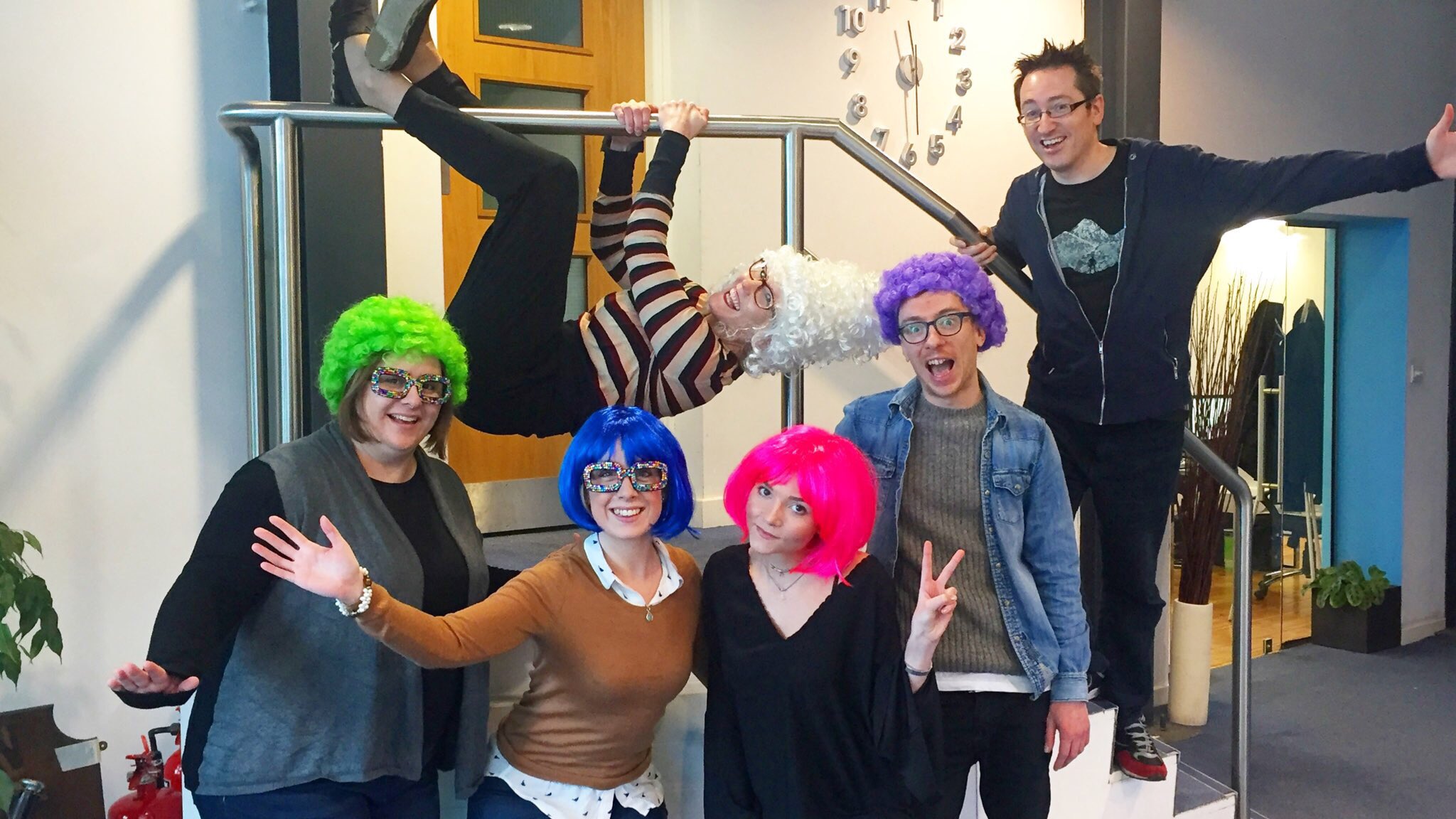 Even our neighbours in our Old Pub offices, app and software developers Boxmodel, got involved, donating money and donning some outrageous wigs. Here's Boxmodel's Tom pictured looking delighted after winning our Bad Hair Day sweep-stake: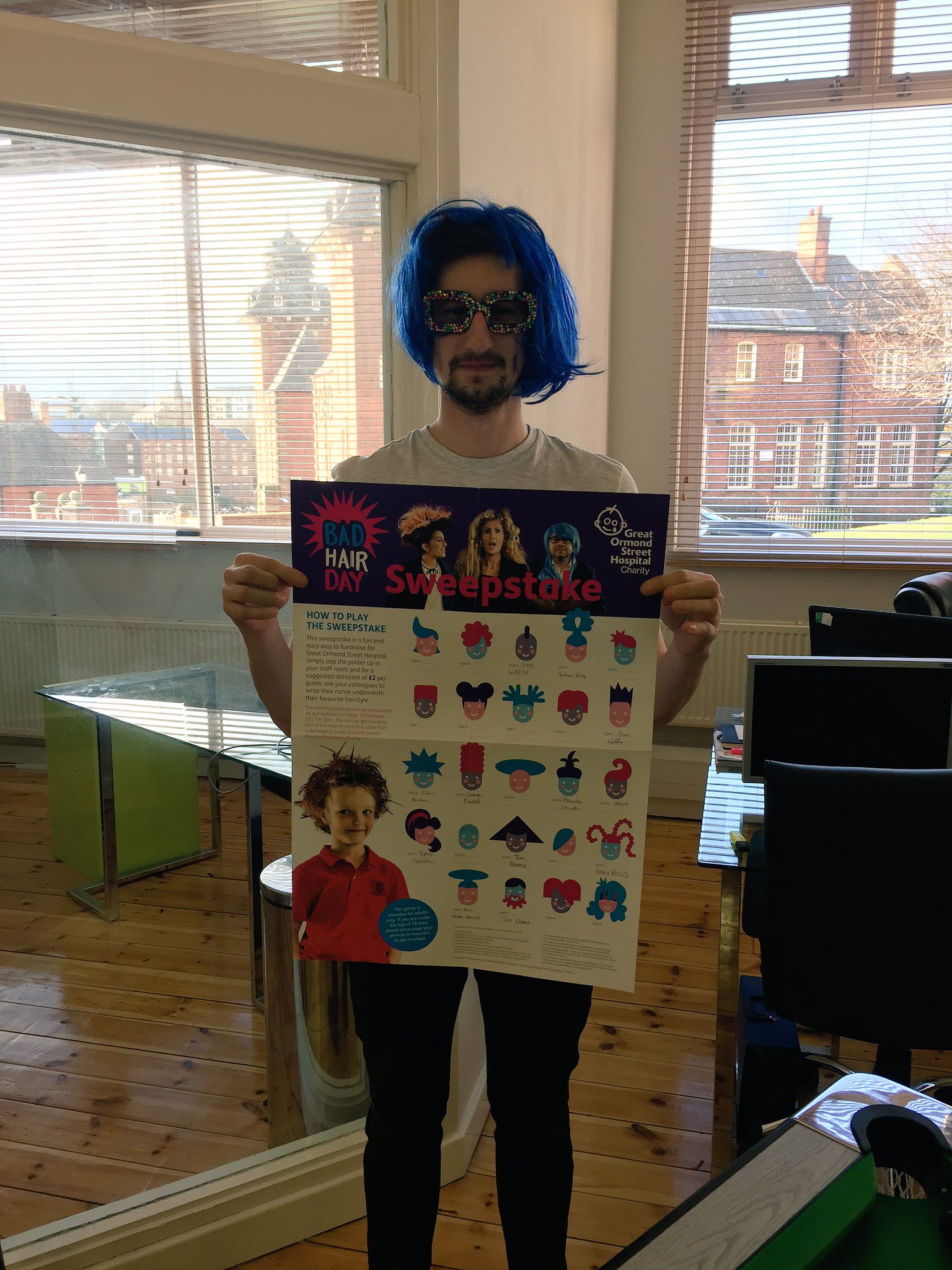 Oh, and did we forget to mention our office pet Pomelo? Pomelo went down a hit on Twitter, with the charity themselves Tweeting about their delight at having their first ever Bad Hair Day Pomelo. Who'd have thought it!
To see more of our office antics, follow us on Twitter and Instagram and sign up to our newsletter (which also features insider tips and tricks!)